Clickify's Digital Marketing Services
Contemporary Digital Marketing is Oxygen, Not an Afterthought. We Get It.
Clickify will deliver remarkable digital marketing services for you to get ahead of your competition.
We understand the Attention Economy. It's time to set your business up for online profitability with a digital marketing strategy and plan that includes:
Digital Marketing Strategy tailored to your business, including competitor analysis, keyword research, opportunity mapping and recommendations
Affordable SEO, including Content Marketing, that helps gets your business found in search results
Local SEO to help customers find your business when searching locally
Engaging Social Media Marketing to interact with your customers
Email Marketing that cuts through the noise to deliver results and improves customer retention
Website Design and Development that makes your business look good and helps engage with your customers
Strategic Search Engine Marketing (e.g Facebook Ads and Google Ads)
Improving the performance of landing pages with Conversion Rate Optimisation
Regular analysis and reporting so you know what you're paying for and the impact it has had
We excel at digital marketing for small businesses, sole traders, and creatives right through to enterprise and international businesses. We know the importance of building your brand for the long term as well as helping you sell more products and services while delivering a return on your investment.
Clickify provides direction and effective solutions to build your online presence. We develop targeted marketing based on insights from online metrics and consumer insights.
Get Your Free Competitor Analysis Report
Interested to know how your website performs compared to your competitors in search results? Add your details below and our team of experts will email you a free report:
Why Choose Clickify For Your Digital Marketing Services?
We give you peace of mind with no lock-in contracts. Our Digital Marketing Plans are month to month and you can change or cancel anytime with 2 weeks notice prior to your renewal date
We're a proudly Australian-owned and operated company for 10+ years
You get Digital Marketing support from a local team of experts with 15+ years of experience helping clients locally and globally
Our dedicated team is committed to surpassing your expectations within a budget that works for you
Range of Digital Marketing Plans available for startups and small businesses through to large enterprises and international businesses
We're also proud Google Partners who have been recognised for maximising campaign success for our clients and demonstrating Google Ads skills and expertise with our certifications.
First, we listen. Our focus is on the objectives you have for your business and collaborating on a customised Digital Marketing Strategy.
Because we offer full-service digital marketing management, we can approach your needs using the entire suite of tools at our disposal, or alternatively, we can laser-focus a targeted digital marketing solution with an individual campaign. And if you don't know where to begin, we have a few ideas for that too! Regardless of where we start, quality and innovation are how we operate.
People see
approximately 10,000 online ads per day
. Digital Marketing Analytics helps us understand how customers interact with online advertising, and how we can improve digital strategies using data-driven metrics. We monitor behaviour and analyse activity using a variety of premium third-party tools to give us visibility into performance, trends, and opportunities.
Let us help you get a baseline of how your website is currently performing and the opportunities for improvement with Clickify's SEO and Digital Marketing audits. Our digital marketing analysis will help you understand where your site currently stands, check for any potential SEO issues, and detail what needs to be improved.
Information architecture is oxygen to us. We know if you don't effectively employ SEO digital marketing techniques, you are virtually invisible online.
Search Engine Optimisation
is a process that focuses on both on-site and off-site techniques to help people find your website online. We operate using current SEO best practices to increase your web presence with organic search traffic, as well as improve your reputation as a brand by creating compelling content that engages your target audience.
Search Engine Marketing is paid advertising and helps make sure that your brand is seen online and attracts visitors to your website.
SEM or Pay Per Click (PPC) allows you to target your audience with specific paid ads (such as Google Ads, Bing Ads, Facebook Ads, Instagram Ads, LinkedIn Ads, and YouTube ads), using certain keywords, target audiences, locations where your potential customers are. Clickify provides you with a strategy that works with your budget and gives you the growth you're looking for.

Google Certified Partnership

We're so proud of our Google Partners status because we believe it demonstrates how dedicated we are to delivering outstanding results for our clients. As a Certified Digital Marketer, this certificate distinguishes us as a top digital marketing agency that maximises Google Ads campaign success for our clients employing best practices across global industries and markets.
Our Social Media Marketing services allow you to start the conversion and create a community with your customers on social platforms such as Facebook, Twitter, Instagram, and LinkedIn. Clickify can engage with your followers through content creation, as well as generate conversations amongst audiences who share similar interests.
Clickify crafts compelling, clear, and on-brand
Content Marketing
across all digital channels. Whether you require an eBook, blog post, or website copy, we provide engaging search-optimised content that builds a connection with your audience.
As an established eCommerce agency, we have a genuine end-to-end understanding of the eCommerce sector and can improve your brand visibility so as to connect you with your audience and convert sales. Our team is versed in Shopify, WooCommerce, and Magento and can provide you with solutions such as full-service marketing campaigns, targeted landing pages, and Google Shopping campaigns.
We understand what a privilege it is to access a customer's inbox and so we're dedicated to only producing the most dynamic and relevant content that strengthens your digital brand. Whether you want to start building a list of subscribers or engage with your existing customer database, our
Email Marketing campaigns
focus on helping your brand stay top of mind and relevant. We perform audience segmentation to ensure the most relevant content is delivered to your database. We help you to build trust and loyalty, while ultimately generating sales for your business.
Less Distraction. More Call To Action.
Conversion Rate Optimisation (CRO) is the process of enhancing a website in order to increase the percentage of visitors who convert into paying customers or take the desired action on a webpage.
CRO focuses on improving the user experience, making navigation a breeze, and providing a clear call to action. It is an elegant solution to converting sales because it doesn't require an increase in traffic, it's about assisting existing visitors across the line.
Ready To Get the Attention You Need?
Book a Free 15 Minute Phone Consultation Below
The best-performing campaigns are always driven by sound digital marketing services. Let Clickify deliver a strategy that works for you.
Are you looking for a digital marketing company, based in Australia, who is transparent and delivers on their promises? Well, you have come to the right place! Contact us below and we'll provide you with a free 15 minute obligation free consultation for your business.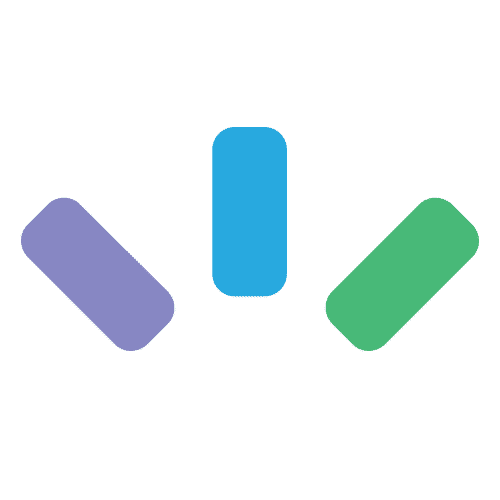 Our digital marketing services cater to all types of businesses and budgets. Let the Clickify experts help you achieve your business growth goals.

Your Success Is Our Success.